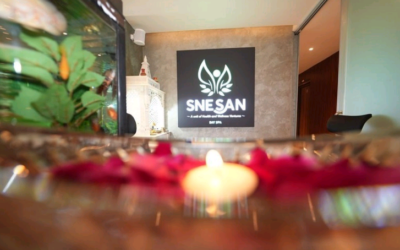 Staying fit in today's times has become absolutely necessary. However, there is work pressure and personal issues to deal with. Finding the perfect balance between the two is a road that is difficult to trudge. This problematic situation caused a boom in the fitness industry. In Delhi and areas around it, there was a plethora of new spas and fitness centers that were launched in the last decade. However, people wanted a unique Spa in Delhi that was affordable yet luxurious.
With so many options available, it was now easy for people to keep fit. Since people had money, they splurged on spas, massage centers, and gyms. This continued for a while, but soon the industry faced a slump.
What went wrong with the spa industry?
There was a lot of negative information furnished about the Spa and massage industry. News was spread that the existing spas were flouting safety norms. There was blatant disorganization, because of which all the outlets had to suffer.
While some spa centers lost their clientele, others suffered extreme losses. The inability to bear the costs of running the center led to many brands shutting shop. On top of that came the pandemic, and things went completely haywire.
The spa industry thrives on offering contact services. Corona was the ultimate blow the industry needed, and things looked rather grim.
How Sneha Oli launched Snesan Spa
Unlike others, Sneha saw in the market a desire to have something innovative. She realized the clientele needed a spa and massage center offering them more than just essential services. This was followed by sufficient research to ensure the market would adapt to the new launch.
Sneha noticed the people were willing to start going to a spa. However, the spa industry's reputation was tarnished. She needed to do something drastic that would help build that trust.
With this thought in mind, Sneha set to work. She discovered that South Delhi was the most popular when it came to spas. There was an immense clientele which wanted to relax and enjoy their moments of solitude.
After months of hard work, Snesan Spa was launched on 25th December 2022. The idea was to offer the people an affordable spa service as per their budget. So the packages of Snesan Spa were also created accordingly.
Sneha thought that the customer's demands should not be side-lined. She divided the packages into Light, medium, and hard massage. It was up to the customers to decide which service they wanted. Accordingly, the team of professionals would tender to their request.
Services offered and customization.
Snesan Spa is a world of luxury and sophistication. The customers hold prime importance for the Spa. This also reflects in the manner in which the treatments are conducted. To keep all fears aside, the Spa offers the following benefits:
Temperature-controlled Air conditioning- At the outset, you want to relax when you opt for a massage. The Snesan Spa is fully air-conditioned with temperature control. It also has a sauna, an electronically controlled shower system, and a continuous hot and cold water supply.
Aroma, music, and dim lighting- All the rooms are scented with dim lighting. There is music and air purifiers to ensure the best experience. Three separate packages are offered as per the intensity of the massage expected.
Use of quality products- Spas are often blamed for not following hygiene norms or using low-quality products. Yet Snesan Spa checks that all protocols are followed, and the customers receive a massage from superior quality essential oils.
Skilled team at work- People visit a spa to relieve themselves of their stress. Snesan Spa has an expert team to provide all the services. They work hard to offer superlative service, which makes the client come back again.
Relaxing atmosphere- The moment a client walks inside Snesan Spa, the team sets down to give him an experience of a lifetime. The Spa has a very relaxed atmosphere, and the staff is helpful and attentive.
Affordable- When Sneha started the Spa, she knew people were searching for an affordable yet luxurious spa. Her thought process was to shatter the myth that spas are expensive, and her packages do so successfully. That is why her packages are cost-effective and within their budget.
Snesan Spa and Exclusivity
Sneha, the owner of Snesan Spa, had a clear vision about tapping the spa market. Her efforts have been successful, and the Snesan Spa is fulfilling her dream. The Spa is located in posh Malviya Colony and receives guests who are extremely satisfied with the services offered.
The Snesan Spa is fulfilling the expectations of its clientele, and the customer reviews prove that. The three different types of massages offered are rejuvenating and an answer to people looking for Spa near me. It is up to the customer to decide which package would suit him. Sneha's efforts and focus have given South Delhi a spa with a difference.
How Sneha Oli's vision crafted a Spa haven for her clients
Reviewed by
Newzpot
on
February 27, 2023
Rating: