[caption id="attachment_52411" align="aligncenter" width="372"]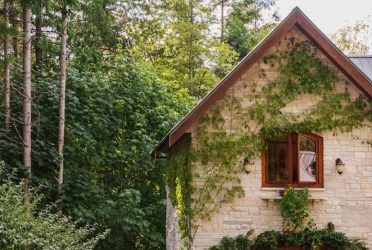 Image on Unsplash
[/caption]
In 2022, the U.S. witnessed close to 6.5 million homes changing hands, with predictions suggesting this number could rise to 7.1 million by the end of 2023. However, not all these properties are in immaculate condition. Sometimes, homeowners may lack the resources or time to carry out necessary repairs and choose to market their property as is. This post will guide you in navigating the process of selling a house in less-than-ideal condition. We'll delve into identifying prospective buyers for such homes and illuminate what constitutes poor condition in real estate terminology.
Taking No Action and Selling "As Is"
Selling your home "as is" can be a viable option if you're not inclined to invest time or resources into pre-sale improvements. However, it's crucial to understand that this doesn't absolve you from the responsibility of disclosing any known issues as per your state's regulations. The potential buyer will know they may have to shoulder the cost and effort of addressing these problems, including those that might surface during the inspection phase.
While the phrase suggests a hands-off approach, selling "as is" doesn't mean completely ignoring the condition of your property. Even if you choose not to undertake major repairs, investing a bit in sprucing up your home before putting it on the market is recommended. Simple tasks like lawn mowing or trimming shrubs can make your property more appealing to potential buyers.
Finding Potential Purchasers
When you're faced with selling a property that's seen better days, the initial step should be pinpointing the category of buyers prepared to undertake what may seem like a risky venture to conventional buyers and lending institutions. Here are some potential buyers:
House flippers: They see potential and profit in dilapidated structures. With resources to renovate completely, they aim for maximum resale value.
DIY enthusiasts on a budget: These buyers can afford to buy outright and are looking for a bargain. They have the time and skills to improve the house and value the location.
Developers: They may renovate and rent the property, convert it into a commercial property, rebuild it, or keep it as an investment. They can afford to wait before making decisions.
Cash buyers: These buyers can purchase properties quickly. They might renovate, rent, renovate, sell, or hold onto the property for future profitability.
Make Only Inexpensive, Cosmetic Repairs
When contemplating how to sell a house in poor condition, it's crucial to prioritize and execute only affordable, aesthetic improvements. This can significantly enhance your home's appeal to potential buyers, even if it's laden with more substantial issues.
Consider a scenario where your home hasn't been modernized in over two decades. It might need a new roof, the HVAC system is approaching its expiration, the fixtures, such as lighting, faucets, appliances, etc., are worn out and outdated, the carpet exhibits stains, and the walls could benefit from a fresh paint job.
Addressing minor cosmetic repairs before selling your house can make the more expensive tasks appear less daunting to prospective buyers. For instance, if the roof and HVAC system still has a few useful years left, they might not seem as intimidating once the smaller issues are resolved.
Now, you may wonder, can you sell a house with mold? The answer is yes, but addressing such concerns beforehand can make the property more attractive and less problematic for the buyers.
Auction
When selling a house in less-than-ideal condition, many believe the auction route is their only choice. However, that's not necessarily the case, even though it can be a suitable alternative. A broad spectrum of properties, from old and dilapidated to nearly collapsing, are usually offered at auctions, which typically draw a diverse group of cash buyers.
One advantage of selling through an auction is the speed of the transaction. You can typically wrap up the sale within approximately six weeks. This is significantly faster than the four to six months (or even more) a sale through a traditional real estate agent might take. However, remember that selling at auction does come with its own costs. Plus, there's the potential drawback that you may have to settle for the lowest bid.
Quick Sale Company
Quick sale enterprises, frequently referred to as 'We Buy Any House' firms, might be something you're familiar with. These are essentially consortiums of investors with the financial resources to execute swift cash transactions.
Collaborating with a trustworthy company of this kind can be beneficial. They usually put forward a preliminary offer, often within a day. Following this, they commission surveyors to evaluate your property. Based on their findings, these companies make a final proposition. This offer could either be identical to the one initially extended or it may be adjusted to account for major structural problems, such as a defective roof, antiquated plumbing system, hazardous wiring, and so on.
Endnote
Selling a house in poor condition requires more effort and thoughtfulness than selling a house in better condition. It requires hard work, organization, and a certain level of understanding. Although it can sometimes be overwhelming, it isn't impossible. With the right skills and knowledge about the market, you can turn even the lowest sale value into something that benefits you and your buyer.
How to Sell a House in Poor Condition
Reviewed by
Newzpot
on
August 15, 2023
Rating: